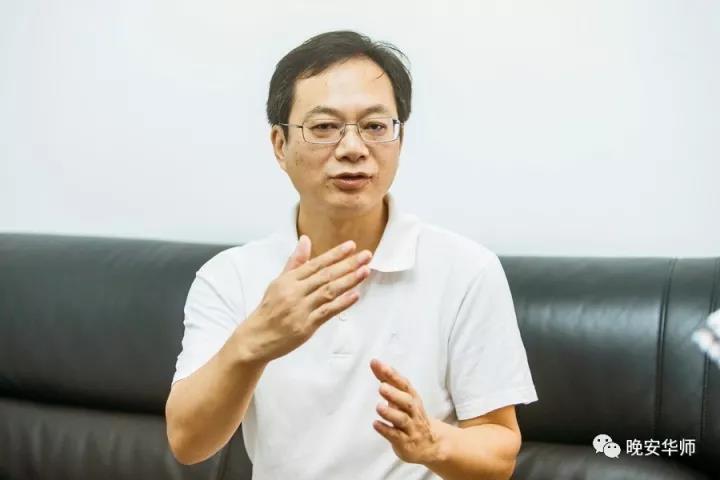 翁旭初教授

教育及工作经历
1980-1985 浙江中医学院中医系 学士学位
1989-1995 中国科学院心理研究所 硕士、博士学位
1985-1989 浙江省慈溪市人民医院普内科 住院医师
1992-1999 中国科学院心理研究所 助理研究员、副研究员
1996-2010 中国科学院心理研究所脑高级功能研究实验室 主任
1999-2010 中国科学院心理研究所 研究员 博士生导师(2000年起)
2004-2010 中国科学院心理研究所学术委员会、学位委员会 委员
2006-2010 中国科学院心理研究所学术委员会 副主任
2008-2010 中科院心理所认知与发展心理学研究室(认知与实验心理学研究室)主任
2012.10-2017.01 浙江省认知障碍评估技术研究重点实验室 主任
2015.12-2017.01 杭州师范大学心理研究院 院长
研究兴趣
文字加工、阅读能力的发展、学习障碍;抑郁症、意识障碍、脑外伤、肝性脑病
主持课题
1.中国科学院创新工程青年科学家小组特别支持项目:利用事件相关fMRI研究汉语加工的脑机制,1999-2002(30万),主持人;
2.国家自然科学基金委海外合作基金项目(30128005):小脑非运动功能的功能磁共振成像研究,2002-2004(40万),中方主持人(美方主持人高家红);
3.国家自然科学基金委国家杰出青年基金(30425008):汉字加工的认知神经科学研究,2005-2008(140万),主持人;
4.国家重点基础研究发展规划(973计划,2003CB515400):精神活性物质依赖的生物学基础及防治,2006-2008(本课题54万),课题组长;
5.国家自然科学基金委面上项目(30670674):通过小脑-大脑的结构和功能联结研究人类小脑的工作机制,2007-2009(33万),主持人;
6.国家重点基础研究发展规划(973项目,2007CB512300)抑郁症和精神分裂症的基因与环境相互作用机理研究(课题6:疾病的脑高级功能障碍),2007-2011(本课题360万),课题组长;
7.美国国家科学基金(NSF BCS-0818588):Specialization and plasticity of the visual word form area in reading Chinese. 2007-2010. (63万美元),中方主持人(主持人:Sheng He, University of Minnesota)
8.国家自然科学基金委面上项目(31070905):联合运用高分辨率脑成像和颅内电生理技术研究视觉词形区的时空模式,2011-2013(34万),主持人。
9.国家人文社科重点项目(批准号:11AZD119):汉语词汇加工及其障碍的多学科综合研究,2011-2015(25万),主持人。
10.国家自然科学基金会面上项目(批准号:31371134):人类腹侧枕颞皮质模块化和分布式加工的磁共振成像研究,起止年月:项目起止年月: 2014 年 01 月至 2017 年 12 月,资助金额 85万元,主持人。
代表性成果(迄今在国际刊物发表学术论文近百篇)
1.Chen ZQ, Shao HY, Xu MW, Peng GP, Liu XY, Shan,CL,Weng XC, Luo BY. Is Radical-by-Radical Reading Strategy Effective for Chinese Pure Alexia? A Case Study. NEUROPSYCHOLOGY.2015.29(3):402-408.
2.Chen B, Ting X, Zhou CL, Wang Z, Zang YF, Zuo XN, Weng XC. Intra-/Inter-Individual Variability and Test-Retest Reliability Revealed by Ten Repeated Brain Scans Over One Month. Plos One.2015. 10(12).
3.Zhao P, Li S*, Zhao J, Gaspar CM, Weng XC*. Training by visual identification and writing leads to different visual word expertise N170 effects in preliterate chinese children.Developmental Cognitive Neuroscience, 2015.
4.Qin PM, Wu XH, Huang, ZR, Duncan NW, Tang WJ, Wolff A, Hu J, Gao L, Jin Y, Wu X, Zhang JF, Lu L, Wu CP, Qu XY, Mao Y, Weng XC. How are different neural networks related to consciousness? Annals of neurology. 2015. 78(4):594-605.
5.Shao HY, Opitz B, Yang JJ, Weng XC. Recollection reduces unitised familiarity effect. Memory. 2015. 20:1-13.
6.Luo CM, Proctor RW, Weng XC.A Stroop effect emerges in the processing of complex Chinese characters that contain a color-related radical. Psychological Research.2015.79(2):221-229.
7.Zhao J, Kipp K, Gaspar C, Maurer U, Weng XC, Mecklinger A, Li S. Fine neural tuning for orthographic properties of words emerges early in children reading alphabetic script. Journal of Cognitive Neuroscience. 2014.26(11):2431-2442.
8.Luo CM, Proctor RW, Weng XC, Li XS. Spatial Stroop interference occurs in the processing of radicals of ideogrammic compounds. Psychonomic Bulletin & Review. 2014, 21: 715-720.
9.Yi W, Wu T, Chen W, Yuan TF, Luo B, Shan CL, Li JA, He S, Weng XC. Left hemiparalexia of Chinese characters:Neglect dyslexia or disruption of pathway of visual word form processing? Brain Structure and Function. 2014, 219: 283-292.
10.Li S, Lee K, Zhao J, Yang Z, He S, Weng XC. Neural competition as a developmental process: Early hemispheric specialization for word processing delays specialization for face processing. Neuropsychologia. 2013, 51: 950–959.
11.Liu HC, Jiang Y, Zhang B, Ma LF, He S, Weng XC. The orthographic sensitivity to written Chinese in the occipital-temporal cortex. Experimental Brain Research. 2013, 227: 387-396.
12.Xu GF, Jiang Y, Ma LF, Yang Z, Weng XC. Similar spatial patterns of neural coding of category selectivity in FFA and VWFA under different attention conditions. Neuropsychologia 2012, 50: 862– 868.
13.Zhao J, Li S, Lin SE, Cao XH, He S, Weng XC. Selectivity of N170 in the left hemisphere as an electrophysiological marker for expertise in reading Chinese. Neuroscience Bulletin. 2012, 28: 577-584.
14.Qin PM, Shi JF, Weng XC, Gong QY, Liu YJ, Northoff G. Dissociation between anterior and posterior cortical regions during self-specificity and familiarity: A combined fMRI-meta- analytic study. Human Brain Mapping. 2012, 31(1): 154-164.
15.Bai JE, Shi JF, Jiang Y, He S, Weng XC. Chinese and Korean Characters Engage the Same Visual Word Form Area in Proficient Early Chinese-Korean Bilinguals. PLoS One, 2011 6(7): e22765. doi:10.1371/journal.pone.0022765.
16.Lin SE, Zhao J, Li S, He S, Chen HC, Weng XC. Left-lateralized N170 response to unpronounceable pseudo but not false Chinese characters – the key role of orthography Neuroscience. 2011, 190: 200-206.
17.Yang Z, Zhao J, Jiang Y, Li C, Wang J, Weng XC, Northoff G. Altered Negative Unconscious Processing in Major Depressive Disorder: An Exploratory Neuropsychological Study. PLoS One. 20116(7): e21881.
18.Cao XH, Li S, Zhao J, Lin SE, Weng XC. Left-lateralized early neurophysiological response for Chinese characters in young primary school children. Neuroscience Letters. 2011: 492:165-169.
19.Xu X, Aron A, Brown L, Cao G, Feng T, Weng XC. Reward and motivation systems: a brain mapping study of early-stage intense romantic love in Chinese participants. Human Brain Mapping. 2011, 32: 249-257.
20.Qin PM, Di HB, Liu YJ, Yu SM, Gong QY, Weng XC, Laureys S, Northoff G. Anterior cingulate activity and the self in disorders of consciousness. Human Brain Mapping. 2010, 31: 1993-2002.
21.Shan CL, Zhu RJ, Xu MW, Luo BY, Weng XC. Implicit reading in Chinese pure alexia. Brain and Language. 2010, 114: 147–156.
22.Luo CM, Lupiáñez J, Fu XL, Weng XC. Spatial Stroop and spatial orienting: the role of onset versus offset cues. Psychological Research. 2010, 74: 277–290.
23.Yan X, Jiang Y, Wang J, Deng Y, He S, Weng XC. Preconscious attentional bias in cigarette smokers: A probe into awareness modulation on attentional bias. Addiction Biology. 2009, 14, 478–488.
24.Yuan Y, Zhu ZD, Shi JF, Zou ZL, Yuan F, Liu Y, Lee TMC, Weng XC. Gray matter density negatively correlates with duration of heroin use in young lifetime heroin-dependent individuals. Brain and Cognition. 2009, 71: 223–228.
25.Qin PM, Di HB, Yan XD, Yu SM, Yu D, Laureys S, Weng XC. Mismatch negativity to the patient's own name in chronic disorders of consciousness. Neuroscience Letters 2008, 448: 24-28.
26.Di HB, Yu SM, Weng XC, Laureys S, Yu D, Li JQ, Qin PM, Zhu YH, Zhang SZ, Chen YZ. Cerebral response to patient's own name in the vegetative and minimally conscious states. Neurology 2007, 68: 895-899.
27.Lee TMC, Zhou WH, Luo XJ, Yuen KSL, Ruan XZ, Weng XC Change of neural activity associated with cognitive regulation in heroin users: an fMRI study. Neuroscience Letters 2005, 382: 211-216.
28.Jiang TZ, He Y, Zang YF, Weng XC Modulation of functional connectivity during the resting state and the motor task. Human Brain Mapping, 2004, 22: 63-71.
29.Xiang HD, Lin CY, Ma XH, Zhang ZQ, Bower J, Weng XC, Gao JH. Involvement of the cerebellum in semantic discrimination: an fMRI study. Human Brain Mapping, 2003, 18: 208-214.
30.Cui SZ, Li EZ, Zang YF, Weng XC, Ivry R, WangJJ. Both sides of cerebellum involved in preparation and execution of sequential movements. NeuroReport, 2000, 11: 3849-3853.
31.Weng XC, Ding Y.-S, Volkow ND. Imaging the functioning human brain. Proc. Natl. Acad. Sci. U.S.A., 1999, 96: 11073-11074.
32.李恩中,马林,翁旭初.中国医学影像学杂志,1996,4(4):209-211。(我国第一篇fMRI论文)
授课情况
1、认知神经科学进展 40课时(博士生);
2、心理语言学 36课时(博士生);
3、磁共振成像技术的原理、应用和发展 40课时(硕士生);
4、心理学新进展 51课时(硕士生);
5、认知心理学 48课时(本科生);
6、医学影像学导论 12课时(本科生)。
获奖情况
1、 国家杰出青年基金(2004年)
2、 第九届中国青年科技奖(2006年)
3、 新世纪百千万人才工程国家级人选(2007年)
4、 政府特殊津贴(2007年)
5、 中科院百人计划(2008年)
6、 浙江省钱江高级人才(特聘教授)(2011年)
7、 福建省科学技术一等奖(2014年)(排名第五)
学术兼职
中国神经科学学会理事、神经科学技术分会主任委员、脑成像分会(筹)主任委员
中国心理学学会生理心理学专业委员会委员
中华医学会神经病学神经心理学组副组长
中国教育学会脑科学分会理事
Neuroscience Bulletin、心理学报、心理科学进展、生物化学与生物物理进展、中国医学影像技术杂志、磁共振成像、生命世界编委,PLOS ONE Academic editor.